Welcome to Our Website.......
Quality - Service - Ethics
At LOCK ~ SPIOT TAX & FINANCIAL SERVICES these are more than just the latest customer service buzzwords. They're a commitment—the guiding principles our team members follow each and every day as we work with you toward a successful future.
When you do business with us, you'll always have our strongest commitment to:
Provide you with quality work in a timely manner, no matter how large or small the task.
Offer you a level of service that exceeds your expectations, whether you're looking for preparation of an individual tax return or complete bookkeeping to final preparation of your business tax return.
Value the trust you place in us, with our promise that we'll work hard to earn your trust and your business every single day.
We hope you'll take some time to browse through our site. You'll find a lot of useful information here: a list of the services we offer, contact information, financial calculators, specially selected newsletter articles and much more.
Give us a call or drop us an e-mail for more information about our firm and the services we offer.
Hours: 8:45 a.m. to 8:45 p.m. seven days weekly. Tax deadline is April 18th
---
Customer Reviews
We have been working with Hank Lock and his associates for several years. More than satisfied to say the least. Thank you Hank for the sound tax advice.
Charles Karbginsky *****
wrote:
"Hank was the first to respond and he provided quick and complete information. Scheduling was very easy using their website. My appointment was with Wendy Spiot who was friendly, helpful and completed my returns very quickly and accurately. The fee was less than quoted and far less than other services who responded. Highly recommend!"
---
Professional Memberships
The following provides a summary of the professional memberships of select staff and / or associates of the company
Michigan Association of Certified Public Accountants (MACPA)
American Institute of Certified Public Accountants (AICPA)
Independent Accountants Association of Michigan (IAAM)
Registered Tax Return Preparer (RTRP)
Tax Connections (TC)
Association of Independent Accounting Professionals (AIAP)
National Association of Tax Professionals (NATP)
National Society of Tax Professionals (NSTP)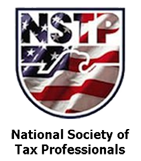 National Society of Tax Professionals